New St Andrews CRISP!
Welcome to Dr Aisling Crean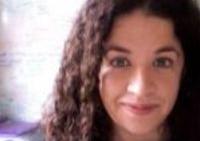 A new researcher has joined CRISP St Andrews, Dr Aisling Crean. Aisling is a Digital Education Developer at the Centre for Educational Enhancement and Development (CEED) at the University of St Andrews. She works across the University on the development of adaptive (or 'personalised') and immersive learning at St Andrews. She is interested in a range of ethical and political issues bound up with the use of 'EdTech', 'A.I.' and data in Higher Education that touch on questions about surveillance, privacy, consent, fairness, responsibility, trust and trustworthiness, and their impact on learning, teaching, and assessment.  She is especially interested in digital inequality in the context of Education and has published work on algorithmic inequality and injustice, as part of a larger paper co-authored with Professor Laura Czerniewicz (University of Cape Town, South Africa) and Dr. Su-Ming Khoo (University College Galway, Ireland) and others.
Aisling holds a Ph.D. in Philosophy from the Research School of Social Sciences at the Australian National University. She has worked as a Lecturer in Philosophy at the University of St Andrews, and at the University of Glasgow, and as a post-doc on two British Academy-funded projects on trust and trustworthiness at the Blavatnik School of Government, Oxford. The resulting publications shaped, and were cited by, OECD policy in this area. During her time at Oxford, she taught on the Blavatnik School of Government's Master of Public Policy (MPP) degree, where she developed an interest in policy-making in Education.
If you would like to read more about Aisling's work, her blog on the critical use of data in education is here. She has also created an Open Educational Resource on digital inequality and injustice as part of the work she is doing for her MSc in Digital Education at the University of Edinburgh.
You heard it here first!