Coventry University CSI-COP Project Wins 'Best Innovative Privacy Project'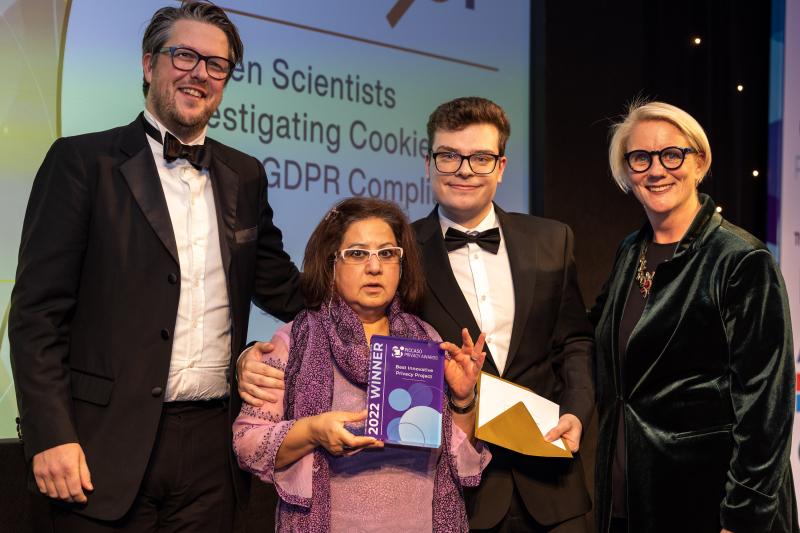 CSI-COP, funded under the EU Horizon2020 'science with and for society (SwafS)' programme, is a citizen science project coordinated by Coventry University.
The international project involves engaging the general public through a free informal education course, 'Your Right to Privacy Online' (MOOC), to investigating GDPR compliance in websites and apps with respect to 'transparency' and 'informed consent'. The MOOC is available in twelve languages from CSI-COP project's privacy-by-design, no-tracking website: New tab (csi-cop.eu)
In the inaugural Piccaso Privacy awards ceremony held in December 2022, CSI-COP won in the 'Best Innovative Privacy Project' category, other strong contenders included PwC, Nokia, King (makers of Candy Crush game), the UK Cabinet Office, and the ICO: Piccaso Privacy: PICCASO Privacy Awards Winners Announced: Celebrating t...
Coventry University research news: https://www.coventry.ac.uk/research/about-us/research-news/2022/university-led-digital-data-tracking-research-project-wins-innovation-award-from-national-privacy-organisation---piccaso/
You can learn more about the results from the CSI-COP citizen scientists' website: Project Results – csi-cop Find out more about whether a website you visit, or an app you use was included in the investigations and learn about the trackers that were found beneath these websites and apps investigated. Check the links below to find out more:
For more information on CSI-COP, please contact Dr. Huma Shah, Director of Science on the project: ab7778@coventry.ac.uk